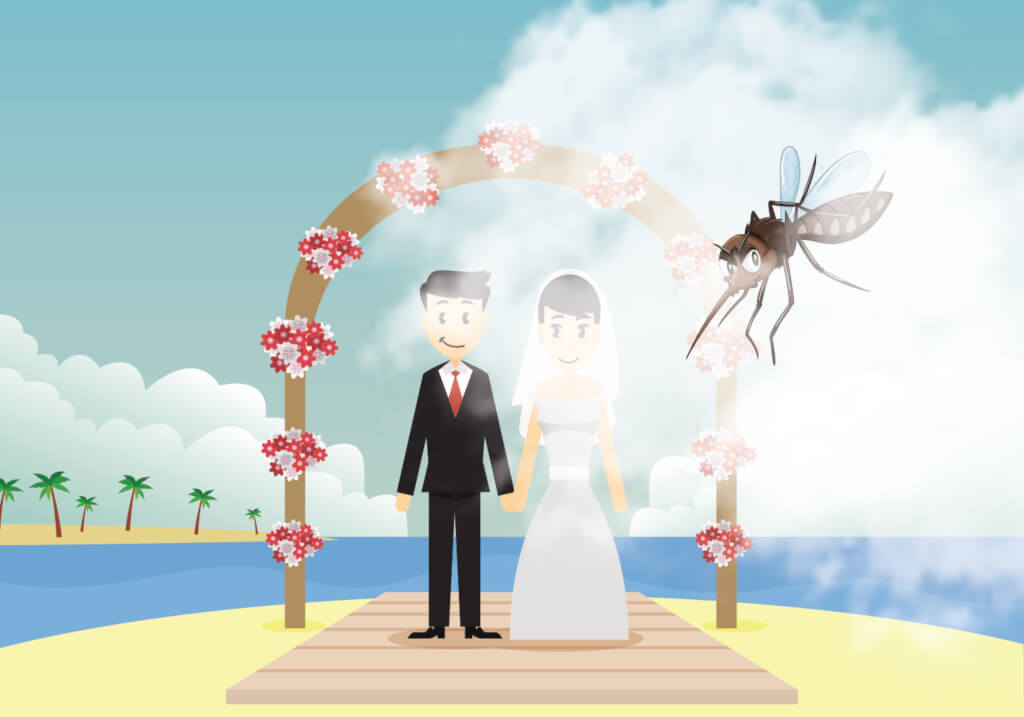 Mosquitos. We all know and hate them. They create itchy, irritating bug bites and are a general nuisance to us all.
Many people fear that mosquito fogging may cause health problems.
The fogging process is harmless, completed by our pest control technicians early in the morning, and lasts the entire day. This will keep mosquitoes away for up to 24 hours.
The World Health Organization (WHO) has even put out statements saying that the process of mosquito fogging is perfectly safe and will not harm humans, only mosquitoes. Source:
https://www.who.int/westernpacific/about/how-we-work/pacific-support
Mosquito Fogging for Outdoor Events
There are many ways to get rid of mosquitoes at outdoor events.
A popular solution many people use is Mosquito Fogging. Mosquito fogging kills mosquitoes for up to 24 hours. Recommended for:
Weddings
Anniversaries
Family gatherings
Office parties
And more
DIY Outdoor Mosquito Control
If you're looking for smaller, DIY solutions you could try:
Citronella candles and citronella products
Bug sprays
Various natural essential oils
When DIY Doesn't Work
Mosquito fogging is a fast and easy way to treat your mosquito problem.
If you're planning an outdoor event, call Dave's Quality Pest Control for mosquito fogging cost and available options.